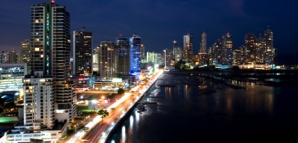 These days, you're not above the occasional escapist fantasy, and it's long struck you that James Bond has it better than most. Beautiful women. Tricked-out Aston Martins. Weekends in Montenegro—or Chile, or Lake Como, or Istanbul.

But you've never been one for idle envy.

For a suitably debonair getaway of your own, drop in on Panama City—one of Central America's hottest new destinations, and one of the new Bond flick's most appealing backdrops. On the southern mouth of the famed Canal, Panama City has been an architectural wonder since it was Europe's first Pacific outpost—with the colonial streets and catedrales of Madrid, but the rainforests and sparkling waters of the Central American tropics.

Where to stay? Take a note from Bond, and find your way to the Canal House (where Daniel Craig crashed between takes). While the InterContinental has already landed on Panama, and other Spring Break-esque resorts aren't far behind, the Canal House is a refuge from the standard tropical getaway. The hotel, originally a 19th-century mansion, is the first high-end boutique to open in the city's historic district for a century. And with just three suites—and the option of booking the whole joint—it's like your own pied-à-terre in Casco Antiguo.

Feel free to take that welcome cocktail shaken, not stirred.