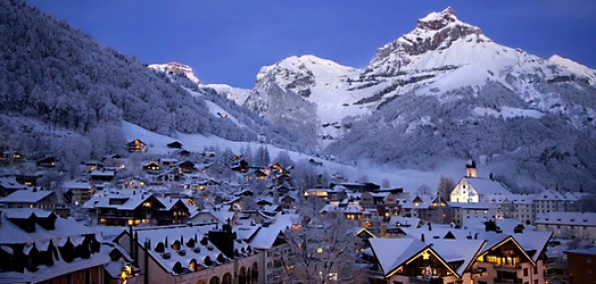 Presidents' Day's got you thinking...

Having your own sovereign territory doesn't sound half bad.

But since your electability ratings are a little low—stemming from your candid position on hot tub finance reform—there's only one thing left to do: rent out an entire European village...

Rub your eyes in disbelief at Rent a Village, a service that grants you temporary dominion over an entire town, accepting reservations now.

This is exactly what it sounds like. Ten Alpine and forest villages in Germany, Austria and Switzerland—entirely dedicated to your personal use.

Okay, technically this is designed for large corporate retreats and such, but hey, your money is as good as anyone's. In fact, it's better. Because you'll literally introduce your own currency when you get there. You might wonder how this works or if you'll be toppling the already fragile economic state of the Euro Zone. Our suggestion is to plug your ears, loudly say, "La, la, la," and make it rain "you-ros."

You'll have streets and town squares named after you. You'll have your pick of castles and fortresses to bed down in. You'll have chefs strudeling and schnitzeling their way into your heart (and go ahead, declare a couple holidays). In places like Braunlage and Engelberg, the possibilities are pretty much limitless.

Though raising an army is probably off the table.