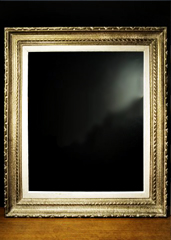 Buying art: a challenge.
The galleries. The dealers. Adrien Brody trying to outbid you at Art Basel (dude knows his postwar abstract impressionism).
If only there were a simpler way. An easier way. A... farm-style way.
Something like
LegalArt's CSA for Everyone
, a monthly subscription of locally produced art, available now from the Downtown arts organization.
So you may have heard about CSAs—where you get regular deliveries of, say, meat and veggies from a local farm. But here, instead of pork and rutabaga, you'll get a total of nine handsome bits of art—doled out one at a time, from a different artist, for nine months.
The artists involved: people like Jason Hedges–you may remember him from his
roasted pig installation
at Locust Projects—who will be creating prints from fish he's caught. Plus, local painters, ceramists and photographers who will gift you things like hand-painted tiles or the occasional nude. (You never turn down the occasional nude.)
You'll receive your work one of two ways. Either through the mail, or by attending the monthly reception (the first one is in February at Deering Estate), where you'll get to meet the artists and pick up your work while sipping wine and schmoozing with your fellow collectors.
You should probably get your nail-hammering guy on the phone.