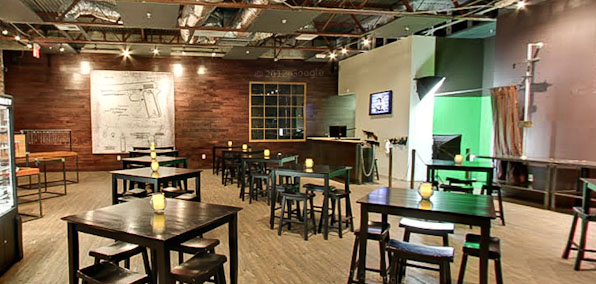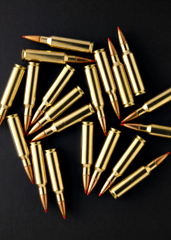 You've come to Vegas fully equipped to wreak havoc.
Dice-throwing hand: moisturized.
Stingray skin boots: shined.
.50AE Desert Eagles in matching Gucci holsters: also shined.
Okay, we can work on that last one...
Welcome to
Machine Guns Vegas
, a high-class heavy-artillery range just off the Strip, taking reservations now for February 1 and beyond.
Basically, this is what happens when a nightclub owner gets hold of a federal firearms license: glimmering display cases of assault weaponry. Sixteen shooting lanes. Spandex-clad, NRA-certified, ex-Air Force ladies in leather boots. And a backroom designer boutique where you'll customize a Louis Vuitton ammo belt, if you're into that sort of thing. 
But first, you'll book a VIP session with a themed-gun package, based on which action sequel you're shopping around. Allow us to suggest the Pesci-esque Mob Package, with a tommy gun, a 12-gauge shotgun and a silencer-affixed pistol, laid out on a table for you by those spandex-clad models. You could also go Full Auto for an eclectic offering of AKs, Uzis, M60s and Bin Laden targets (think part Navy SEAL training, part early-'90s rap video).
Between sessions, you'll watch Harvey Keitel montages on the plasma TV in your private shooting lounge, while your personal "gun girl" tends to your pretzel and ammo needs.
You've got bigger fish to fry right now.