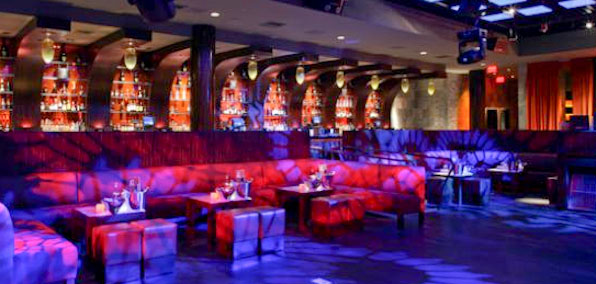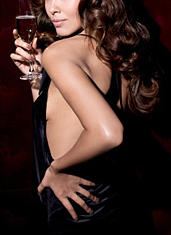 New York has given Vegas a lot.
Bugsy Siegel. Barry Manilow. A smaller replica of New York.
But as of New Year's, it's going to offer up something that may strike at the very heart of the city.
We feel honor-bound to tell you, Fergie is involved.
Introducing
1 OAK
, the legendary New York nightspot, airlifted to the Mirage and opening just in time for New Year's Eve.
It's a cross between an after-hours art gallery bash and a speakeasy... with an enthusiastic DJ. Throw in some suggestive Roy Nachum paintings filling up the walls from floor to ceiling (including one of a woman romancing an elephant), and you're in
Twin Peak
s territory.
The original version has been terrorizing New York for the past four years, hosting private parties for everyone from LeBron to Justin Timberlake. (If you've been, the herringbone floors should look familiar.) But the Vegas version is five times bigger, with a stronger appetite for massive blowouts like the Fergie-hosted bash they're planning for New Year's Eve.
Manilow would approve.