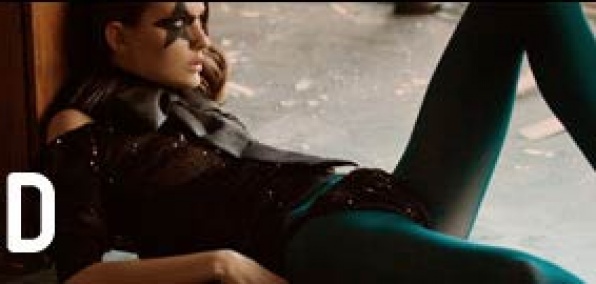 The Hard Rock's nice, but you've been there, done that, owned it. You need more rock. Or maybe, more Rok.

Rok Vegas, the long-delayed, much-ballyhooed New York-New York club, opens tonight.

Think of Rok Vegas as a much-needed shot of grit and glam rock in the typical Vegas cocktail of clubbed-out glitz and bling (not that there's anything wrong with that). You'll notice an exposed pipe ceiling, a stage for the occasional live show and some odd, oversized, black and white portraits of women made up to look like rock gods Sid Vicious, Billy Idol and, naturally, Pat Benatar guarding the bar (strangely mesmerizing).

You could settle in at the bar for a shot of Jack and a Bud, but just because a place rocks doesn't mean you can't roll in style. Make your home in one of the many VIP areas (on stage, by the bar, near the DJ booth), where you'll find more familiar black snakeskin leather booths, skull-encrusted tables and red walls. Or head to the outdoor area if the show inside (or your Benatar-loving date) gets a bit too heated. There's even a very un-Vegas half-bottle service if you're not looking to support a bunch of groupies and hangers-on.

Hey, sacrifices must be made to please the rock gods.