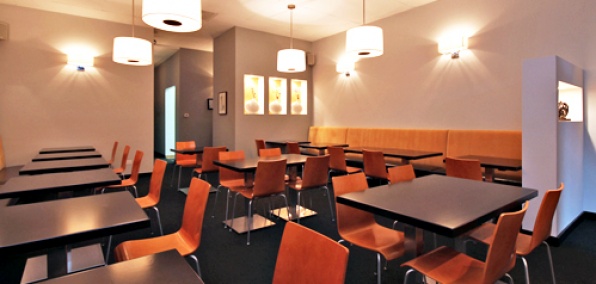 You've undoubtedly got a special bottle of wine stashed somewhere.

It's been maturing. Waiting. Mellowing. Peaking. Intensifying. Generally doing no one—especially you—any good.

It's time to let that cork fly: introducing Goosefoot, opening Sunday in Lincoln Square, a plush little BYOB with just a hint of French opulence in the front and chef Chris Nugent, the longtime top toque from Les Nomades, precisely plating things on fine French porcelain in the back.

We should probably mention at this point: it's not really a French restaurant.

Instead, you'll find a prix fixe menu—eight courses right now—of highly creative, highly edible modern art. Wispy gastriques and savory puddles, grass-fed tenderloins topped with microgreens arranged just so. (We know how you get about out-of-place microgreens.) Not only is everything sourced locally, but Nugent even picked out the seeds for the greens. So yeah, it's intense.

So when you're trying to impress a certain foodie blogger/tweeter/tumblrer, grab a couple of bottles before you go. This place has everything else you'll need: the soft-lit glamour, flourishes of elegance (that's a Rodin sketch on the wall) and decanters for your '03 burgundy and the '99 Oregon pinot.

Also: corkscrews.