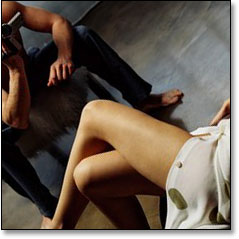 So it has come to this.
You got the girl, the job and the car, but you never quite got around to squeezing in that last symbol of true success—you know, your own reality show.
Not to worry, the Peninsula Beverly Hills hotel has stopped being polite and started getting real—with 
The Peninsula Academy.
Finally addressing the aching need of every last LA citizen to follow in the footsteps of reality legends like Hugh "Girls Next Door" Hefner, Flavor "Flavor of Love" Flav and Kevin "Chaotic" Federline, the hotel's new "academy" includes a package that'll pair you with an Emmy-nominated producer (and crew) who'll follow you around to film you doing…anything you like. Try finding love on La Cienega one night, or maybe offer your spare room to the fake Jack Sparrow on Hollywood Boulevard for a new reality spin on
The Odd Couple
—the possibilities are endless.
Once shooting is wrapped, the producer will set about editing it into a professional-quality DVD that we like to think of as the 21st-century version of vacation slides—something you can invite your loved ones over to watch again and again, against their wishes, in the privacy of your home.
Until, that is, the network bidding war begins.