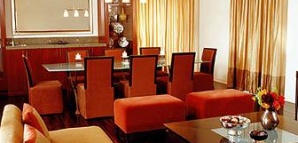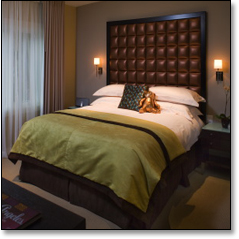 Every great artist needs his muse—or at least a place to crash until the album's done.
Welcome to the new
Sunset Marquis Hotel & Villas
, where $20 million has been quietly thrown toward a whole slew of new villas.
The secluded Mediterranean hideaways dotting overgrown trails are all private enough for…the private things that rock stars do. The property's been a favorite of top musicians since before frequent guest Ozzy Osbourne was intelligible—partly because of its proximity to legendary Sunset Strip stages like the Whisky, and partly because the hotel has its own sleek recording studio in the basement.
The 40 new villa suites are all a bit different from one another (you may wish to request one with a private balcony—or a baby grand), but all include the expected amenities, as well as a tight-lipped staff bringing new meaning to the phrase "seen it all." And if the album pouring from your brain is due to be your crowning achievement, you'll probably want to spring for the 3,200-square-foot Presidential Villa, with a screening room, office and dining area for ten.
Because a rock star is only as good as his entourage.