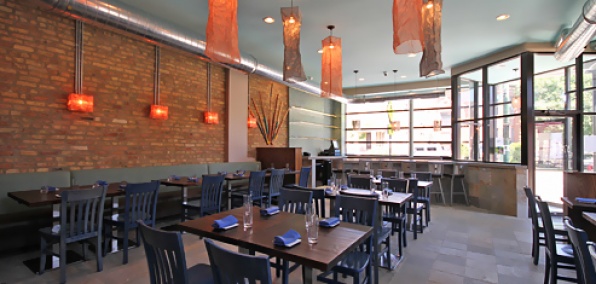 You know tequila.

You've served tequila.

Tequila is a friend of yours.

So because you're in the inner circle, Masa Azul, a cozy Southwestern joint now open in Logan Square, wants to introduce you to some Mexican booze that's a little more reclusive.

Okay, at first sight, you won't expect anything too crazy. It's cozy and ruggedly handsome—folksy blue chairs, Mexican walking sticks on the walls, poured concrete on the bar. An easy win for weekday jaunts when you need some duck tamales or maybe Anaheim peppers stuffed with black bean corn relish. So far, so good.

Then you'll come to the booze. First, there's an imposing number of tequilas (80 of them) and an impeccable list of mezcals (10 of those). Impressive—but like we said, you're in familiar territory.

So once you think you've got this landscape figured out, you'll take something of a detour in the form of sotol—an obscure little liquor made from the Desert Spoon plant, and distilled in underground kettles by a family in Chihuahua. The aroma is of a desert rain, but the flavor is of the dry, dusty desert itself.

Consider your first sip a friend request.