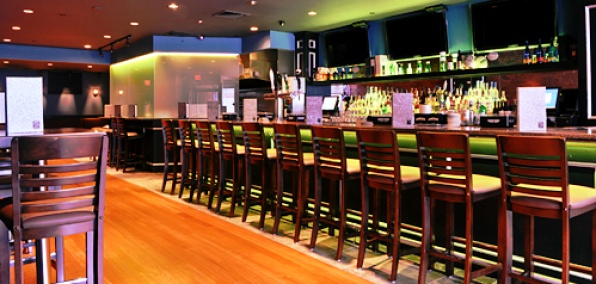 Southie.
We know. The mere mention of it fills the mind with images of galloping off the West Broadway red line stop after work, shuffling into the closest watering hole and settling down for some Asian small plates.
Okay, maybe not.
Or maybe not yet...
Introducing
Owl
Station Bar & Bistro
, an Asian bistro poised to be your new safe haven for sake and sliders post-work, now soft-open.
Sure, all the grilling, beach-ing and beer-ing over the weekend made merging or acquiring seem daunting this AM (regardless of the fact your new power-lumbar chair was delivered while you were on the Cape).
So to make the toil worth it (especially if you retire to Southie after the office), think of Owl Station as your ace for a cold Sapporo and some
Double Mini Sliders
, or even a few rounds of vodka, brandy and rum
scorpion bowls
. Ideally, with a few chosen office cohabitants (read: interns) ready to demonstrate how dedicated they are to their duties (read: ordering you more scorpion bowls).
And if the mere mention of scorpion bowls casts a dark shadow in the minds of certain people (we've all been there), you can loosen the communal tie over some Korean vodka-esque soju in the lounge area in the back.
Soju—helping you decompress after a long day since the 13th century.