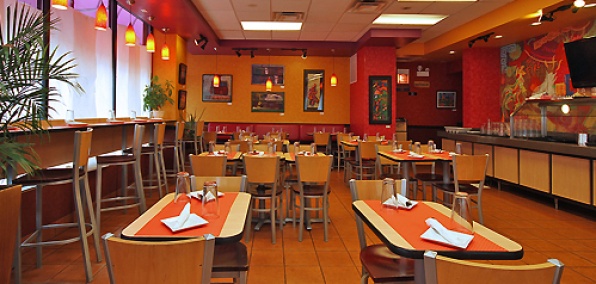 There are a few things you never leave home without.

Keys. Phone. Wallet. Unflappable self-assurance.

Now just throw a good bottle of tequila in the mix and you're ready for this Friday night in Logan Square.

Presenting Danzón Restaurante, which, like a mesquite-scented BYOB wildflower, is ready to bloom on Milwaukee Avenue.

Now, although this seems like a sudden development in Logan Square's dining scene, the man behind it is someone you trust: Geno Bahena, that mole-making prodigy who's opened plenty of Mexican joints in his life (Los Moles and Real Tenochtitlan, most recently). Now he senses your palate has grown. Also: he has a new mesquite grill to play with.

So while it's got those touches that you expect from Bahena—the red-chili-colored walls, folk art, warm lighting—memories of your travels through Latin America will flood back. Admittedly, the wafting aroma of carne asada helps.

So pour yourself a shot of that reposado you brought and go with it. There's fresh Veracruz blue marlin with spicy tomato sauce to consider. There's the Octopus a la Plancha, just like you remember from that little joint in Barcelona. Then there's that famous Latin specialty: flaming cheese for your tacos.

Like Greektown in Juárez.