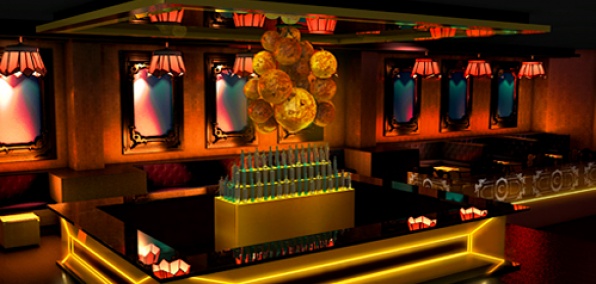 It's been a brutal winter.

The bundling up. The late-night drives in the desert with the roof up. And the pool parties... brutally indoors.

Finally, it's all coming to an end. Spring is almost here. Which means one thing: it's time to go to the balcony...

Introducing Chateau Nightclub and Gardens, a triple-decker nightclub in Paris Las Vegas, complete with the Strip's first DJ-equipped terrace, opening March 4.

Now, there are three things happening here—a nightclub, a rooftop garden and a balcony club overlooking the Strip—but your journey starts with an elevator, situated right on the sidewalk.

It will take you up one story to a 10,000-square-foot open-air dance floor attached to the front of the Paris. It doubles as a beer garden during the daylight hours, but at night you'll find a DJ, a bar with Monet's Water Lilies projected onto it (for culture, naturally) and a view overlooking the Strip (for a different take on culture).

Should you require more intimate accommodations, you can head to the oversize boudoir of a nightclub inside—all rose-hued lampshades and light-up globes. And come May, you can finish up your evening inside a cabana in the Versailles-style rooftop garden upstairs, which happens to be directly beneath the Eiffel Tower.

For easy bungee access.