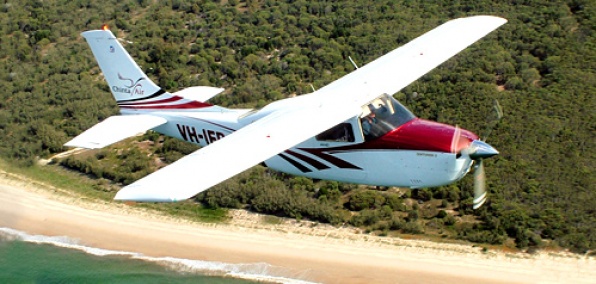 As presidents, rappers and Top Gun aficionados will line up to tell you, everything's better when you've got a plane.

Turns out, chasing wildlife is no exception.

Introducing the Chinta Air Safari, a plane-hopping tour of Australia's animal kingdoms, taking reservations now.

Think of it like a supercharged version of the classic safari―only instead of a bouncing jeep and the Serengeti, you'll have your own Cessna shuttling you across the wilds of the outback. You'll start off on a dusty mutton ranch nestled in the Flinders Mountains, deep in southern Australia. The ranch's specialty is motorbike-powered sheep herding—which means you'll be driving circles around the flock on a motocross-style off-road bike. (Pro tip: all animals respect the wheelie.)

From there, your plane will take you a couple hundred miles south to Kangaroo Island, a nature preserve off the coast, where you'll share the beach with a pack of fur seals. Next, it's a quick jaunt back to the mainland so you can take your afternoon swim with flurries of bluefin tuna in the bay. Then comes dinner, and you'll need wine. So you'll jet northeast to Penfolds Winery in the Adelaide wine country, where you can mix and match their reds into your own custom blend for the road.

Bring an extra glass for your stewardess.