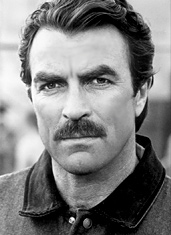 You were captain of your Segway polo team. You've breezily scored touchdowns with minimal martini spillage. And after last weekend, your strip-dodgeball legacy is nothing short of legend.
But as of now, you've yet to go skeet shooting with Tom Selleck.
That all changes Saturday—at the
Hollywood Celebrity Sporting Clays Invitational
, now accepting reservations.
This is how your day will go. You'll show up with your four-person team of sharpshooters, and after a spot of breakfast and a bit of safety training, each squad will be matched up with a celeb and some shotguns. If there's any such thing as karma, you'll be shaking hands with the man who brought
Magnum, P.I.
to life, but you might also learn a thing or two from Erik Estrada.
Each team shoots down 100 clay disks in the name of charity, but not before stopping halfway through to fuel up on a rugged marksman's lunch (think:
Quinoa Power Salad
). There's also an auction that might get you a four-day stay in a Parisian château, or sessions with a Hollywood personal trainer named "Desire." And at the end, everybody comes together for a cocktail party.
In short, you've got five days to work on your mustache.
Note:
<a id="footer" name="footer"></a><a target="_blank" href="http://www.hollywoodsportclays.com">Hollywood Celebrity Sporting Clays Invitational</a>, October 9, 8am-6pm, $1,250 per four-person team (Eva Longoria Parker is not participating, which was incorrectly stated in an earlier version of this story)