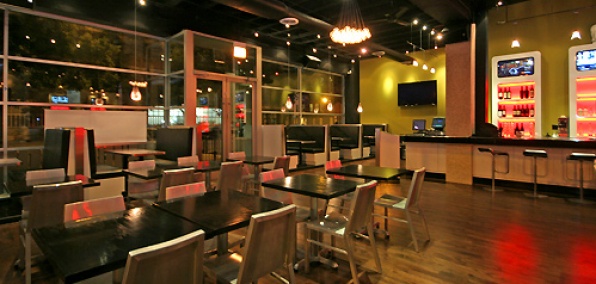 The world is full of crazy people saying crazy things. You are the voice of reason.

They say: Three's a crowd.
You say: Depends on the size of the hot tub.

They say: Money can't buy you happiness.
You say: You're always willing to risk it.

They say: Division Street has enough sushi places already.
You say: Meet me at Makisu, a new haven for grilled lobster rolls, bottles of sake and some good old-fashioned Wicker Park scene-making, soft open tonight.

The story of this maki den begins in a distant land where cocktails and sushi are revered as an art form... yes, Skokie. But this city cousin looks like the ship from 2001: A Space Odyssey, if it had a sushi bar and the part of HAL was played by a weekend DJ programmed for deep grooves.

Begin your journey at the bar. There are dozens of sakes, cocktails like a watermelon-and-champagne Asian Frog and appetizers like the N.Y. Strip Spring Roll or oyster shooters served with a quail egg—what you like to call a protein drink.

Soon, you'll be ready to slide into a booth and begin slaying Red Dragons (soft-shell crab, asparagus, tuna, citrus tobiko), White Dragons (eel tempura, super white tuna) and Black Dragons (eel, spicy scallops). There's also a roll of lobster tempura and barbecued eel called a Wicker Park.

Consider it conquered.