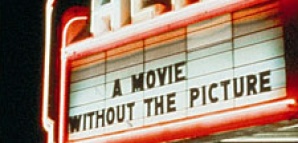 They're out there. Watching. Waiting. Plotting.

Women, that is.

This month, Los Angeles will fall victim to Women in the City—a covert band of rogue female artists employing guerrilla tactics to blanket the city's most prominent landmarks with their subversive messages about...well, subversiveness.

On the Sunset Strip, video billboards will blare former Conde Nast designer Barbara Kruger's almost-advertisements that will make you question the nature of propaganda, since you'll know they actually aren't. Fliers littering Silver Lake, Hollywood and Venice with quotes from Mao Tse-Tung or Lenin are likely from language-obsessed Jenny Holzer. And that ravishing billboard of a bygone starlet at Wilshire and Fairfax is actually Cindy Sherman, who photographs herself in fake classic-film stills to become both the voyeur and the victim of Tinseltown voyeurism. (You thought your girl was complicated.)

Once you've stopped trusting your eyes, head to the Botanical Gardens at the Huntington Library, where photographer-artist-rascal Louise Lawler has created audio loops that sound like birds calling out the names of male artists. Or, for a truly subversive Valentine's Day, buy tickets at the Aero for her 1979 just-what-it-sounds-like film A Movie will be shown without the picture.

But as for that sultry Gisele Bündchen ad you just saw—not to worry, it's still just a sultry Gisele Bündchen ad.