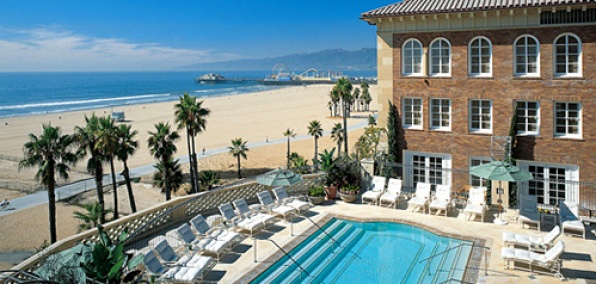 You've been thinking a lot about what you want to accomplish in the next year.
And basically, it involves 365 days of poolside lounging by the beach. With maybe a massage here and there.
Now allowing you to do this: a new private membership plan at Hotel Casa del Mar called
Club Casa del Mar
, currently accepting members.
In short, this is a Santa Monica club that grants you year-round access to the hotel pool—one of the city's very few pools found right at the edge of the beach.
So: come morning, afternoon or evening—there are no blackout dates—you'll show up at the pool, flash your membership card and get busy doing... absolutely nothing. Maybe a backstroke when you feel like it.
If you want to hide the expense as a gym membership (or your biceps just need a quick tune-up before their poolside appearance), you'll also get access to the fitness center.
And if you suddenly find you're in dire need of a rubdown (spoiler alert: you will), you can take 25% off all services
at the spa
.
They've also thrown in one free night in the penthouse with breakfast in bed, along with a couple of gratis massages, to be redeemed whenever you want during the year.
You'll have to find time in your busy schedule.