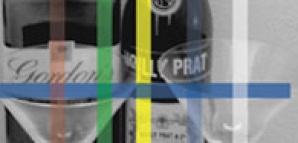 You've always been wise in matters of the art.

But you could always be wiser. ART LA 2008, a three-day festival that represents the city's largest collection of contemporary artists both established and emerging, starts previews next week.

Though some of the 64 represented galleries hail from Tokyo, Mexico City and Paris, nearly half come from Los Angeles itself. (Outside this festival, though, traffic generally ensures you'd never be able to hit them all in three days.) Among the paintings, installations and mixed-media projects, you'll want to ponder Jorge Pardo's curling, illuminated Plexiglas work, Alistair Frost's booze-as-art prints and Fiona Banner's seminal "Neon Nude Standing"—literally a neon sign that spells out the words "Nude Standing"...and that's it.

But if you want to be the cutting-edgiest among the crowd of modernist pioneers, you'll probably want to spring for tickets to the preview soirée held the night before the main event.

It's the wise move.