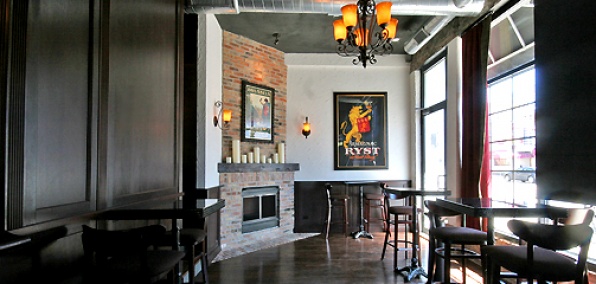 You probably have a good, dependable corner saloon tucked away somewhere. Nothing fancy, just a beer-and-shot joint.

We don't want to change that... much. But let's add a few microbrews to the beer part of the equation. Maybe a single-barrel whiskey or two (or 150) to the shot part. And as long as we're tinkering, let's throw some pork belly in there somewhere too.

Welcome to Fountainhead, your new wellspring of good whiskey, beer and, if need be, braised pork belly sandwiches, slated to open this week in Ravenswood.

Basically, this place looks like what would happen if your basic Chicago corner saloon were redecorated by Belgians. With its wrought-iron lighting fixtures, vintage European adverts, brick fireplace and secluded nook in the back, this is the kind of spot where you can really hunker down for the evening. And once you look at that beer and whiskey list, you may have to.

The lineup ranges from craft bourbons and regional scotches to everything in between, but you'll also want to spend some serious time exploring the 27-tap strong world tour of Belgium (Cantillion) to Chicago (Metropolis).

To keep up your strength as you power through, you'll find mussels bathed in Belgian ale, a pork belly sandwich, also braised in ale, and—in case you're sensing a theme—a duck confit mac and cheese with... a German beer.

You love a good variation on a theme.