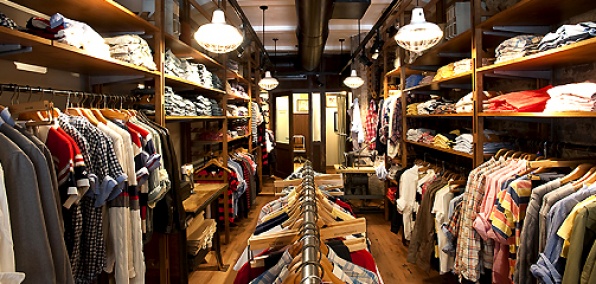 It's easy to romanticize the past.

Leather jackets. White T-shirts. Hoverboards.

Which brings us to that clothing label Gant, a shirt company that used to define the American man at ease: not a care in the world, gallivanting about in muscle cars, frequenting drive-ins and pursuing his freedoms, even if they were technically misdemeanors.

Gant even invented the locker loop—that little coat-hook-friendly strip of fabric on the back of your shirt that your high school girlfriend cut off your lucky oxford to let all your classmates know you were taken, and maybe even going steady. (You kept the loop, just in case.)

Recently, they sent their designers around the country to buy up all the vintage Gant they could find and reproduce it into a brand-new nostalgia-fueled label.

Fast-forward to tomorrow, when Gant Rugger opens its first store, a West Village outpost dedicated to one thing—outfitting that class-ditching, under-the-bleachers-Frenching, library-book-stealing American outlaw. The result is a small, simple store with shelf upon shelf of madras plaid shirts, oxford button-downs, cable knit sweaters and varsity jackets.

Think of it as something to wear during your next illegal file download.