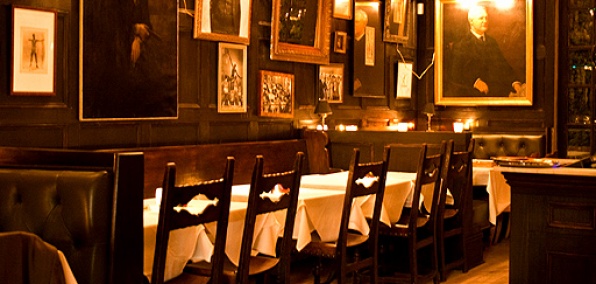 The best New York dinners are never about dinner.

The food is mere pretext for the kinds of deal-taking, date-breaking and scene-making that fuel the metropolis.  

So it once was with the Waverly Inn, and so it will be again with The Lion, your new downtown social club, coyly disguised as a restaurant, in previews this week.

The Lion is helmed by media heavyweights from MTV, MSNBC and Men's Health. To ensure proper power-player magnetism, another co-owner is the head chef of the Waverly, who isn't shy about deep-frying his artichokes or adding fat back to his burgers. But again, you're not here for the food.

You'll enter the Lion through the front bar, where exposed, low-wattage lightbulbs reflect the gleam of ambition in the eyes of your fellow titans of industry. Make your way to the skylit dining hall in back, where banquettes ring the walls in a formation engineered for table-hopping. (Warhol and Basquiat will smile down from their wall portraits approvingly.)

When there is not a hand left to shake, head upstairs to the balcony, where a single large table overlooks the proceedings. You just climbed the same flight of stairs that Barbra Streisand used as a stage to win her first talent competition, in 1960.

Oh, and you might find it interesting to know that off another flight of stairs you'll find the restrooms, and if you look closely at the red wall between them, you might notice the faint outline of a door. This would be the entrance to the owners' lounge, a hidden bar and dining room reserved for the kind of powwows that can only happen behind closed doors.

We promise Streisand's not involved.