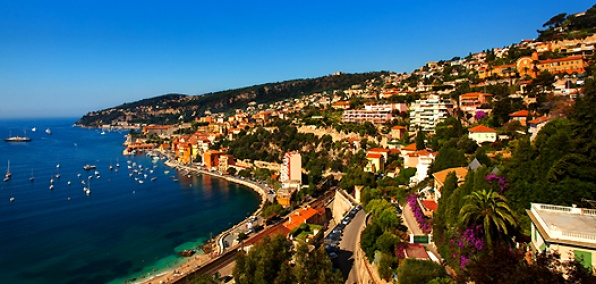 Today, we'd like to take a peek into your future.

It's mid-May. You're on the French Riviera. And you've just cut a wide swath through the Cannes Film Festival, sampling French bedroom farces and lissome ingenues in equal measure. But now you need to make a dramatic exit.

And to do that, you're going to need a motorcycle.

Which brings us to Columbus International, a French motorcycle club currently running Ducati-powered treks through the South of France.

It's Easy Rider gone Mediterranean, with a few far-flung vineyards and boîtes sprinkled in between rides. If you're already in town, they'll drop by your hotel with a bike of your choosing—a full range of Ducatis, with a Triumph and a German custom chopper in the works—before motoring off to a medieval town called Aix-en-Provence for easy access to the South's hidden gems.

Once you're there, you'll take day trips to sample freshly pressed wines, Michelin-starred lunch spots and truffle-loving bistros like La Bastide de Moustiers, Alain Ducasse's labor of love tucked away in the back roads of Provence. (If there are others, he hasn't told anyone.)

All told, you'll tear through more than 300 miles—past rolling lavender fields, towering castles and yawning gorges—with one brief day of rest when you'll be chauffeured on a bus to and from a Chateauneuf du Pape vineyard, so you can fully indulge in the fruits of the vine.

It's like they say, when in Provence...