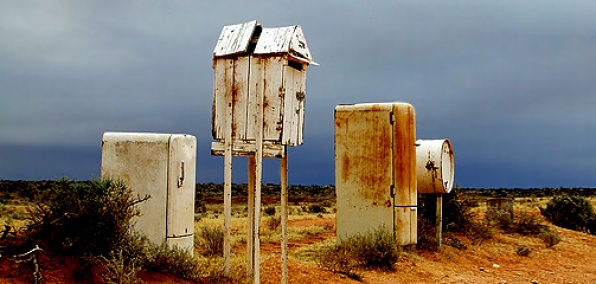 Picture this: you're speeding through the outskirts of civilized society, swerving around foxes and emus, a jug of rum on your lap, with nothing but your wits to protect you.

Your mission: to deliver the mail.

Welcome to the Bush Mail Run, a 350-mile trek through the Australian Outback accompanied by one of Australia's finest mailmen, taking reservations now.

It's basically a desert safari with mailboxes. Between drop boxes, you'll be running through scorched terrain in single-minded pursuit of postal excellence, dodging kangaroos, loose pythons and the occasional herd of sheep. The roads are just tire tracks through the sand, and the mailbox can be anything from a rusted oil drum to a converted fridge.

Your guide is a salty mailman who started bringing along tourists a few years ago in exchange for beer money and conversation, but the view should explain why he's never had trouble finding someone to ride shotgun. Your beat is a smattering of farms and country estates on the eastern edge of the desert, most of which will offer some combination of tea, beer and lovely (but forbidden) daughters.

And in case you thought things weren't serious, you'll kick things off with a tour of the postal graveyard, which holds the gentlemen who blazed these trails to begin with.

If you listen closely, you can still hear them sorting.