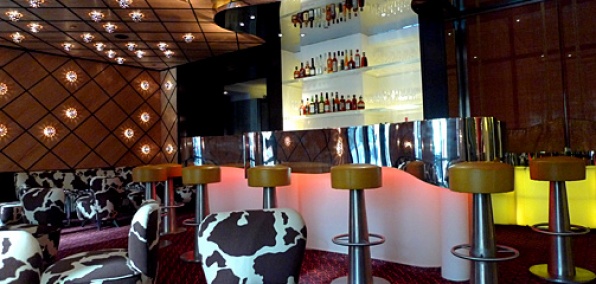 The French countryside is a pastoral wonderland of uncomplicated, mouthwatering delights.
 
A place where speaking French seems only mildly pretentious. A place where quiche lorraine runs wild and crepes sun themselves on grassy hillsides.
 
And so when Jean-Georges Vongerichten rides back into New York, claiming newfound inspiration from the countryside of his youth, we're listening...

Introducing the Mark Restaurant, J.G.'s new Upper East Side bistro, opening this Monday for your uptown, celebrity-chef-guided, dinner-dating pleasure.

Consider this a new workhorse in your dating arsenal—perfect for whisking your next date up to the East 70s to dine on simple, elegant French comfort food in the purview of one of the city's most celebrated chefs. And while we don't mean to imply that she can be bought with Tuna Tartare and Hand-Cut Angel Hair, we sort of do.
 
As you settle in the unpretentious setting of dark wood and plush pink chairs, you'll enter a realm of elevated, hearty fare like oysters, caviar, Foie Gras Marble and Prosciutto Wrapped Veal Chop.

After dinner you'll saunter across the Mark's small lobby for some postgame Pinot in the new accompanying bar, done up with eye-catching details like chairs upholstered with cowhide patterns.

French cows make the best chairs.
Note:
<a target="_blank" href="http://www.themarkhotel.com/restaurant-bar/the-mark-restaurant/">The Mark Restaurant</a>, open now for friends and family, opening to the public Monday, 25 E 77th St (between Madison and Fifth Ave), New York, NY 10075, 212-744-4300