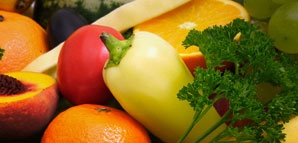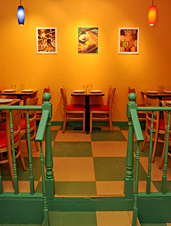 They say going vegan is a lifestyle choice, one which requires commitment.
But, as Chris Rock once said, commitment is only as strong as your options at the time. So whether you're the meatless one or are simply committed to one, the need for an organic vegan option that goes beyond the bland is great, and must be called upon from time to time...
Introducing
The Pulse Cafe,
the new organic dinner option for those who walk on the veggie side of life, opening today in Somerville.
Brought to you by the people behind Vej Naturals in Malden, think of The Pulse Cafe as your new Davis Square destination when the wilds of Somerville haven't produced the funky, eclectic
vegan cafe
you (or your significant other) have been looking for. Especially when on the hunt for heaping piles of
Jamaican Jerk Tempeh
with caramelized plantains and from-scratch 8-inch
Vegan Pizzas
.
They've even got a vegan
Reuben
sandwich, substituting maple and soy-marinated tempeh (pressed soybean cakes) for the corned beef, which means devouring one won't make your heart feel like stopping afterwards. (That could be a good or a bad thing.)
Wash down all the healthy with refreshing organic
Pina Colada
,
Mixed Berry
or
Green
(kale, ginger, cucumber) smoothies, but with no liquor license, booze will have to be had elsewhere.
It's these moments that gave birth to the flask.