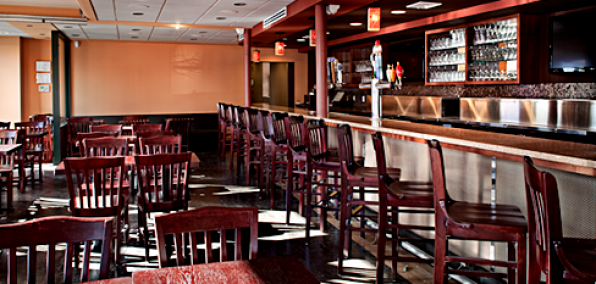 Oliver on
The Brady Bunch
. Luke Brower on
Growing Pains
. Santa's Little Helper on
The Simpsons
.
Great families have been known to expand eventually.
Here to prove this extends beyond TV Land is the new South End location of the fabled
Parish Cafe
, slated to open
this Monday on Tremont Street.
If you're a fan of the original, then you'll be excited to hear that all your Back Bay favorites are now available in the South End. That means the finest sandwiches from chefs around the city, from Lydia Shire's (Locke-Ober)
The Steak and Blue
, packed with rare tenderloin on blue cheese bread, to the Pallotta sisters' famed
Nebo
, with heaps of Italian tuna, olive tapenade and Mediterranean aioli on a crispy baguette. Just don't overlook made-in-house gems like the
Baked Mac and Cheese
: piping hot romano, cheddar and Gruyère under a Ritz-crusted crown.
The biggest difference here is the space itself—far less the "scene" vibe and more like a cool converted garage clubhouse, perfect for dipping into after work (or before a show at Wally's Café, right around the corner) for a sandwich and canned/bottled brew like Butternut Porkslap Pale Ale out of New York, in addition to the 16 drafts on tap.
New rule: all garages should have working draft lines.