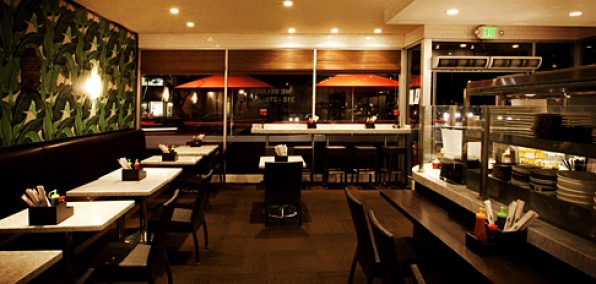 Furry boots. Gucci shopping bags. High 70s sun.

Yes, it's wintertime in Beverly Hills, and you're craving Vietnamese soup for your soul. Introducing a cozy little hideaway called—shameless pun alert—9021Pho, opening today.

This is a casual spot that you could literally only find in Beverly Hills (guess they're not interested in franchising), where ravenous WME agents, immaculate Barneys shopgirls and wide-eyed tourists can now stroll in on foot for quick, soothing power lunches of the under-$10 variety.

Drop in, grab a table by the windows up front and summon one of four variations of the warm namesake broth—with chicken, tuna, beef or shrimp—or there's a fifth non-pho soup filled with shrimp, sole, pineapple and mushrooms. But the menu runs deeper than you might expect, with Charcoal Pork Salad, dumplings, vegetarian curries and grilled meatballs all present and accounted for.

Long ago (in 2001), the chef opened a Third Street place called Michelia—which counted Keith Richards, Colin Farrell and Larry King as fans.

But suspenders remain optional at this one.