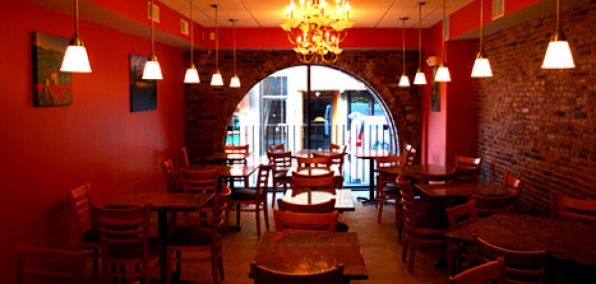 Ever since the original Caffe Graffiti on Hanover Street closed its doors a really long time ago (okay, 2007), you've been pining for its return to the North End.

Well, today we've got good news and better news: it's back, and this time it's got food.

Welcome to the new Caffe Graffiti, opening its casual Italian doors this weekend for you—and in a bigger, badder way.

Now operating as a full-service restaurant out of the old Martignetti liquor store, the new CG sits right on the corner where Paul Revere commenced his glorious ride, and its huge bay windows make it the perfect spot for beautiful Rose Kennedy Greenway views. We recommend pairing them with a cold Peroni or one of the 10 grappas they've imported from the mother country, but if you're in a non-boozing mood, they've also brought back their nearly legendary espresso.

The real improvement, though, is the place's ability to feed you: step through the century-old brick archway and you'll find a dining room dishing out plates of sizzling Italian Potato Skins (hollowed-out spuds filled with pancetta, tomato sauce and covered in melted mozzarella) and entrées like the Classic Veal: a veal chop stuffed with prosciutto and fontina cheese, served atop a hot polenta cake.

Most good things begin with a hot polenta cake.