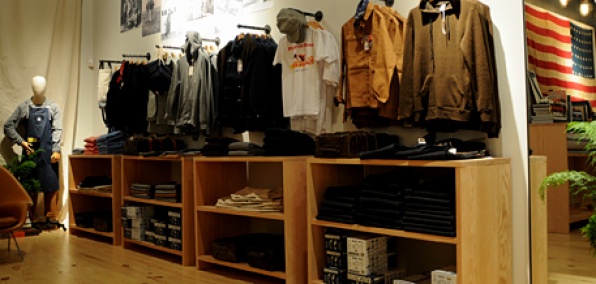 You might be in a suit now, but in a few short hours all of that is going to change.

In order to be ready for that moment, you'll want to stop by Unionmade, a new store brought to you by a former Gap exec, set to be your outfitter for everything from a day at Dolores Park, followed by dinner at Delfina (and anything afterward).

Housed in a pre-1906 earthquake Victorian are plumbing-pipe racks stocked with heritage labels. Each brand comes from historical limited-production workshops from Tennessee to Denmark, churning out clothes and accessories originally designed for manual labor—which means you can look ready to chop logs on a dime (a precariously difficult look to achieve).

Inside, shop-dog Buddy, a retired greyhound racer, will lead you to the den-like space in back. Here you'll discover obscure finds like Pointer Brand's Tennessee-made chore coats. On the less rugged but still functional side are striped Breton shirts from French label Armor Lux—responsible for outfitting the French navy.

Lastly, grab a pair of American Optical Aviators (the original—pre-Ray Bans—made for the U.S. military during WWII) and a Chester Wallace canvas bag that is designed to hold two six-packs.

Giving new meaning to "utility" bag.