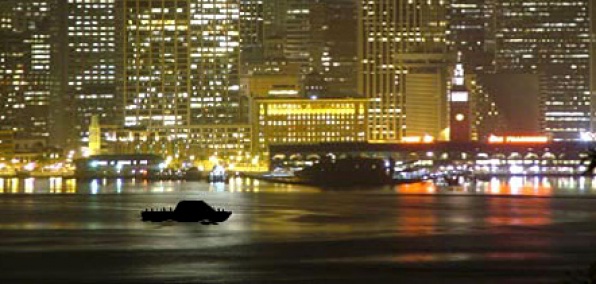 In case you were sleeping yesterday—crab fishing has begun.

This means one thing and one thing only. You can finally start earning your keep—aka, pulling your dinner from icy waters with your own two hands.

You may want to hitch up with Dungeness Crab Fishing via San Francisco Party Charters, which will set you up on crab charters to satisfy both your fishmonger urges and your penchant for microbrews.

You can choose to take one of the open-load boats that leave at the crack of dawn. But we recommend you arrange a private charter along the lines of tailgating at sea. Chilled kegs are encouraged, and owner Scott Lenhart can hook you up with anything from pizzas to clam chowder from Anchor & Hope, while also lining up DJs and margarita blenders.

Crab charters start from Fisherman's Wharf and head out to the Farallon Islands, generally last about four hours, and can be as intense as you want them to be. You can don skins (coveralls in fishing-speak), bait the pots with squid, manage the ropes and sort the catch—or grab a beer and watch everyone else do the work. The only job off-limits is hauling pots, which can sever limbs even sans beer (a Jaws encounter always puts a damper on a nice crab outing).

On good days, it takes only a couple hours for each person to take home the limit of six crabs, though not every trip has the luck of the seas. 

Oh, and that smell you can't wash away at the end? That's the scent of satisfaction.