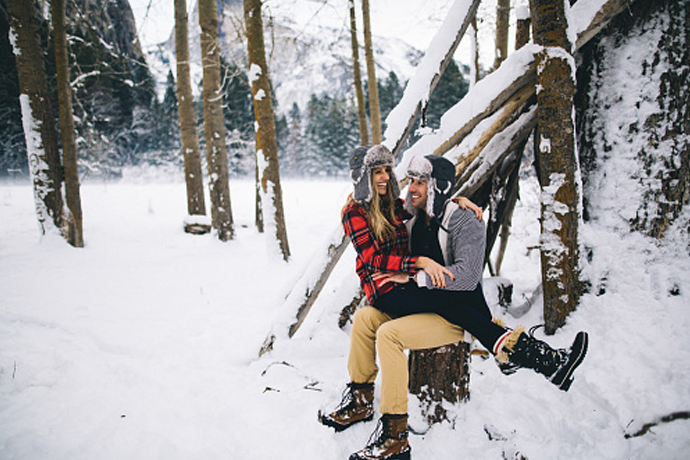 Winter is here. And now that you've put in the requisite holiday family time, you deserve a little stress-free, Uncle Doug-free getaway.
Preferably with someone to help you keep warm.
Preferably in Tahoe.
And with that, we'd be happy to help guide you through the ski-ins and ski-outs of your winter escape to the mountains with this little itinerary of date-worthy Tahoe plays.
It may even allow you to forgive us for that ski-in/ski-out pun.
The Chalet
You're leaving the relative warmth of the city for the chilly mountain air, so it's only fitting that your four-bedroom, luxe lodge with an '80s ski movie-worthy name of Backside 180 has a hot tub, fireplace and is optionally ski-in from Northstar's Home Run Trail. Backside 180 at Northstar $500-$2500/night
The Bonding Activity
Combine your love of dogs, sleds and beautiful vistas with an actual dog sled tour through Squaw Valley. You and your companion can bundle up on your own personal Iditarod adventure that you didn't even have to go to Alaska for. Or you could just, you know, go skiing together. Tahoe Dogsled Tours $125/adult
The Lakeside Libations
After a full day, you owe it to yourself to grab a drink. And there's no better place to do it than lakeside at Gar Woods with a pitcher of Wet Woodys. That? It's a rum-based drink that comes in varieties like "Rock Hard Woody" or in flights of three called a "Mouthful of Woodys." Why are you giggling like that? Now open, Gar Woods Grill & Pier
The Reheat
For relaxation, head to the Ritz Carlton's 17-room spa in the mountains for one of their winter packages like the Chai Spice Warmer, where the scents of warm spices will accompany a neck and scalp massage. And make you want tea. Treatments starting at $25, The Ritz Carlton Lake Tahoe Spa
The Dinner With a View
After you've hit the slopes again at local gem Homewood, head across the street for an almost-aprés-ski dinner at the West Shore Café, where you'll share pan-seared scallops and red wine-braised short ribs while overlooking the lake and rehashing your double black diamond adventures. Now open, West Shore Cafe & Inn
The Evening Pursuit
The newly opened Lat38 on the roof above Heavenly's main lodge is the perfect spot for some half-off après drinks from 3:30-5:30pm Saturdays and Sundays. And on Fridays and Saturdays, head to the Tamarack Lodge for their live-DJ'd party, Unbuckle. Which we highly recommend you do. Now open, Lat38 and Tamarack Lodge