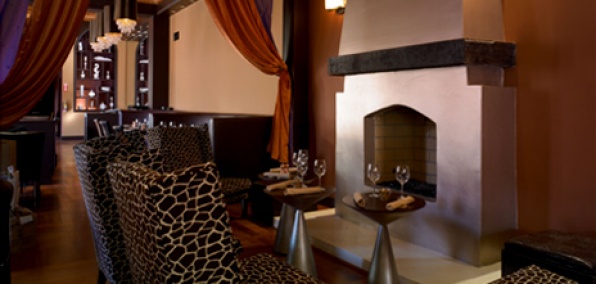 Fedoras. Whiskey in the office. Roman Polanski.

File it all under: what's old is new again.

Which is why you'll want to get reacquainted with Mayes, the newly resurrected oyster house from 1867, opening in Polk Gulch on Wednesday.

Scour the dive-y block for the original neon sign and duck inside. You'll find what looks like a modern seafarer's club room—where Captain Edgar Wakeman might have knocked back a few single malt whiskeys and aphorisms with pal Mark Twain at the original brushed copper bar, before they headed off to sail from the San Francisco Port on a steam liner headed to New York (a guy knew how to live back then). 

Today, though, Mayes is all spit-shined-up for you and your date—stop in for $1 oyster happy hour, or make an entire night of it (we like to call it partying like it's 1867). Take over the high-backed chairs by the fireplace and unwind with a few old-fashioneds and a spread of Seafood Louie or oysters from the raw bar.

If this is all a little too old school, you can enjoy some modern-day touches like sashimi and late-night dining, when the lights dim at 10pm and a DJ starts to spin.

We suspect Twain would have cut a mean rug.