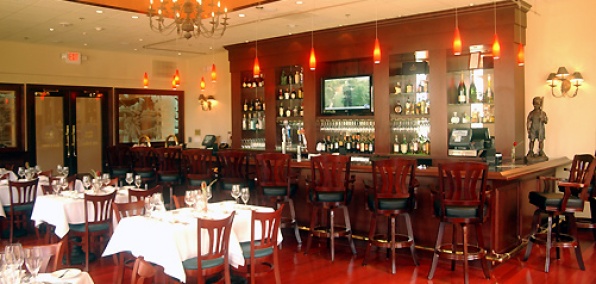 You and Tiger Woods have a lot in common. A way with leggy Swedish models, an excellent all-around game and the discerning taste of a champion.

Which, in your case, always means a post-round beer.

So even though the PGA Tour won't be rolling into town for a few more months, we figured you'd want to stake a claim to one of the barstools at the brand-new Doral Park 19th Hole Bar and Grill, now open.

Set amid the perfectly manicured grass at this open-to-the-public club, this is the kind of bar that Chevy Chase's Ty Webb in Caddyshack would go to unwind after a long day of charming the coeds and being the ball. Whether you tied the course record or triple-bogeyed the back nine, you'll want to come in here and quench your thirst with an ice-cold martini or a Stella on tap, then refill the tank with burgers like the Jim McLean (topped with blue cheese mayo and caramelized onions) or a Hole in One sandwich made with prosciutto, Brie and sun-dried tomatoes.

And while there's plenty to remind you that you're at a country club—loads of mahogany, brass and chandeliers—there's also a come-as-you-are vibe to the place, meaning you don't even have to play golf to enjoy a lazy afternoon here.

Think of it more as a 1st through 19th hole.