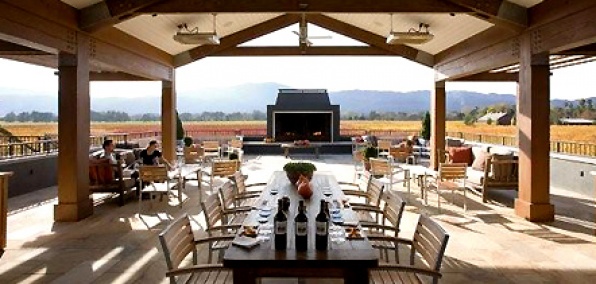 Days like today, you're especially prone to reminiscing about your long-weekend revelry, and wishing there was some way to recapture that revelry in a bottle.

And then sell that bottle…

Here to help: A Day in the Life, a one-day boot camp for winemakers, led by Round Pond Estate's head winemaker himself, open now for enrollment.

Your mission: you and a tiny group of fellow grunts will learn the daily routine that transforms a mere grape into drinkable gold. Of course, this is the kind of boot camp that starts at a civilized hour with coffee and pastries, which you'll down on a terrace while overlooking some of wine country's finest vineyards.

Up next, you'll pick clusters of grapes off the vines, sort and leaf fruit on a conveyer belt, and then pump down (wine talk for "stir") the juice and skins, all alongside winemaker Brian Brown and his crew. (If the mood strikes, be sure to lend a hand to the petite recruit who caught your eye over coffee.) And as with any good wine country experience, you'll taste your way through every step of the process, right down to the finished, bottled product.

Finally, your oenological efforts will be rewarded with lunch of the mostly wet variety, where you'll sample Round Pond's entire portfolio, including wines from the family's own stash—some of which you'll get to take home.

Think of it as an honorable discharge.