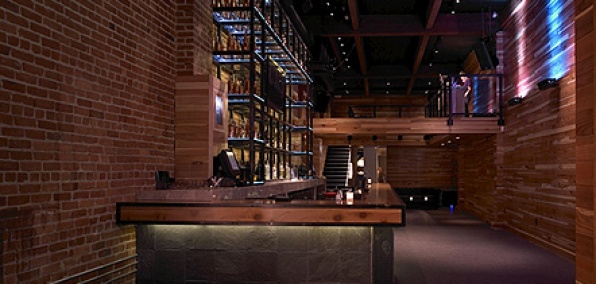 Even though the weekend was just, well, yesterday, it's never too soon to plan for the next.

And given that it's still a few days off, you might not know what you'll feel like doing exactly.

That's okay, because we've found a spot that blends a lounge-like bar vibe with DJ-spun beats—with one sure to match your mood.

Say hello to Sloane—a new boutique lounge/nightclub that evokes the tony side of London's Sloane Square, brought to you by a duo who've helped open Fluid and Mezzanine—celebrating its grand opening Saturday in the old Duplex space at 11th and Mission.

Head here at the start of the weekend, say a Thursday night, for cocktails at the redwood-topped bar. And since it's both a bar and a club, don't expect a defined dance floor. Instead, any spot is fair game (especially after a few cocktails). On a Saturday, when it gets more crowded, order up a bottle and situate yourself in your own spot upstairs on the marble-floored mezzanine overlooking the bar below.

Because the space is still evolving, you'll want to keep an eye out for the chandelier—a 60-foot-long behemoth made of 5000 lab bottles individually hung to form the reverse typographical image of SF's skyline—running twice the length of the bar.

That's not all. Expect the space to triple in size to make room for a live music venue opening around the New Year.

Needless to say, it'll be worth the wait.