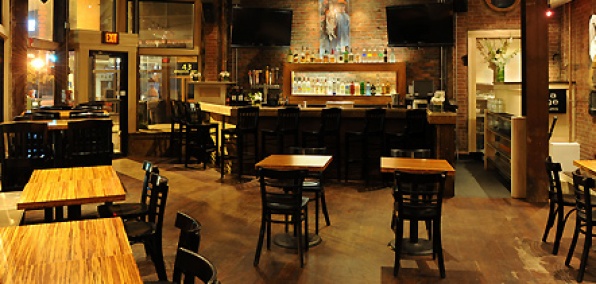 When you know the right people, getting past the door is easy.

But when you have the key, it's even easier...

Introducing Keys Open Doors, the new monthly party in Downtown Crossing where entrance is only possible if you have the golden key (which you'll get from us).

Let's back up a bit: last month, Good Life secretly started gutting the main bar and sidedoor lounge to include two new DJ booths, followed by a strong urge to throw a clandestine monthly bash. Gold keys were distributed with a number attached, which, when called, got you into the party. (Oh, and the keys actually open the backdoor.)

But unless the basic tenets of physical law can be bent, we can't hand you one of those keys through this email. Instead, we're giving you the number to RSVP yourself. Mention UD, and you and your friends are in.

Once you arrive, you'll want to skip the front entrance and head straight to the backdoor, where you'll be greeted by females decked out in low-cut Puma gear offering you a frosty treat on the house, and local DJs battling it out for respect against NYC talent.

When the upstairs gets too packed with you and your fellow insiders, the party will spill down to the subterranean Vodka Lounge.

We're pretty sure Champagne Room rules apply.
Note:
<a href="http://www.goodlifebar.com" target="_blank">Keys Open Doors</a>, August 27, 9pm-2am, RSVP at 617-880-9778 and follow the prompt