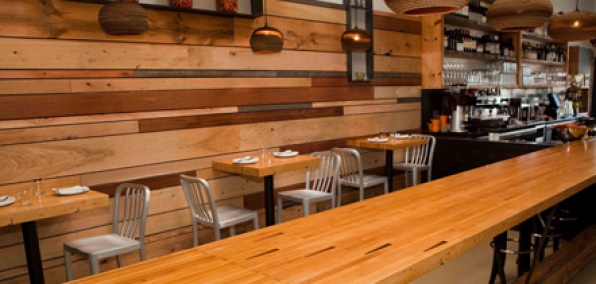 There are days when you just don't feel like going home, at least not yet.

That's when you break out your list of trusty neighborhood hangouts—places that not only save your stool but also remember the way you take your old-fashioned.

Welcome Starbelly, a new eatery open all day, every day until midnight that'll be like your home away from home, where you can crack open a few beers (from a list of more than 20) and satisfy your comfort-food fix at the same time, opening tomorrow on 16th Street.

We know you're intimately familiar with Beretta (and the Agricole Mule), so you'll be glad to know that this breezy tavern will be to beer what Beretta is to cocktails. So whether you want to discuss the ins and outs of blondes (as in Drake's Blonde from San Leandro) or just get an expert recommendation, you'll want to have a chat with Rich, the cicerone (the beer equivalent of a master sommelier). Just look for the guy behind the long bar made of reclaimed bowling alley lane wood (and spare him from any of your bowling humor).

And since the chef (formerly of Boccalone) cures his own bacon, you'll want to add this newcomer to your brunch rotation as early as this Saturday. Start with a side of Dynamo Donuts then go straight for the likes of the BLT featuring Starbelly bacon, or the bacon, egg and tomato-topped pizza. Or both.

Either way, it'll all pair nicely with a few blondes.