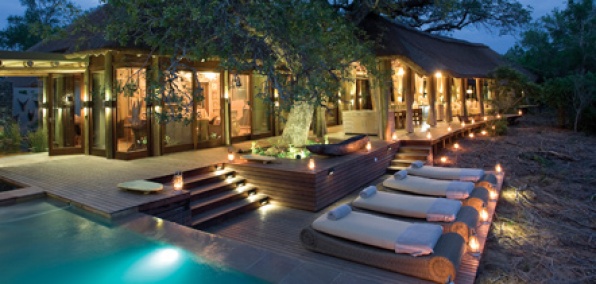 When vacation time comes around, you want to go somewhere away from the crowds. Somewhere with just you, a few friends and the occasional antelope.

Okay, and maybe a butler or two.

Welcome to The Homestead, a villa in the middle of the South African plains, with only a butler, a chef, and a pair of wilderness experts between you and nature, open now.

The place only takes eight guests at a time, which means you'll have a ranger, a tracker, and a bush-ready truck all at your personal disposal. So go ahead, indulge in whatever crazy whim crosses your mind—nab some photos of an ultra-rare black rhino (fewer than 4000 still exist), tracking a single leopard across 50 miles of veldt, or just enjoy a little sunlit seclusion with your traveling partner.

Of course, this all assumes you'll actually want to leave your suite, where you can spend a day doing laps around the infinity pool while a private butler and chef dispense with snacks and maybe a massage. (Chasing nyalas has a way of making you tense.) Later, while your crew's more adventurous types ride horses on safari or pilot a canoe down the nearby Mzinene River, you can trek out to the ocean (Indian, if you're curious) for scuba diving, turtle viewing, or a few trips up and down the coast.

You know, if you need to get away from getting away from it all.