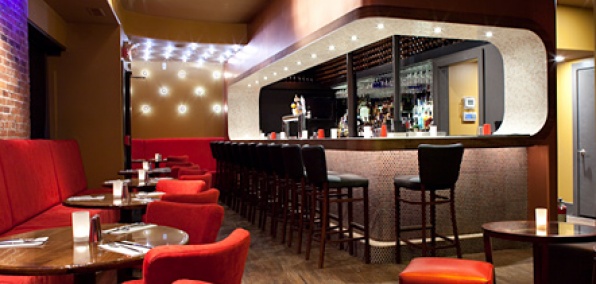 After a weekend like this past one, you need a day to recover.
Which is why Mondays were invented (we think).
Just don't get too comfortable. As a connoisseur of all that's good and decent in this world (live music, speakeasies, crab cakes), you'll be pleased to know that we're bringing you the first word on a brand-new jazz and blues bar rising swiftly in the South End…in other words, your Tuesday is going to be big.
Introducing
Stork Club
, opening its doors tomorrow night and poised to give Wally's a run for its trumpet-blowing money.
You don't need a special knock, fitted fedora or unfiltered cigarette to gain access to this place, but that's definitely the vibe they're going for here. As you enter and your eyes scan the surroundings, don't be surprised if you are suddenly reminded of Michael Jackson's hands-down greatest music video; we are of course referring to the immortal masterpiece known as "Smooth Criminal."
Once the initial goose bumps subside, come in, sit down in one of the red-velvet booths, order up a round of
Buttermilk Onion Rings
for you and your gang of molls, and bask in the live jazz and blues music you remember so fondly from your childhood.
When you watched
Harlem Nights
that one time.