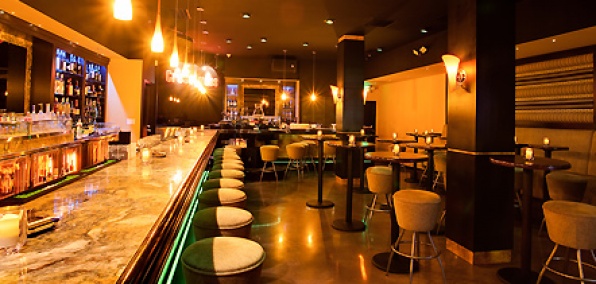 In the annals of drinking, there are many rituals. Some good. Some excellent.

But there is only one drinking tradition that bids farewell to the night in style, that hints at bedtime (and bedtime frolicking) and is best enjoyed in dim surroundings, preferably to the backdrop of a languorous piano melody.

We're talking of course about the lost art of the nightcap, and we're pleased to announce it's making a triumphant return in South Beach with Crescendos Piano Bar, open now.

Crescendos is where you'll want to turn when you're in South Beach, it's getting late and you feel like you need just one more Pimm's Cup to clinch the situation (whatever situation that may be…we're not judging). This is where you'll want to take that new secretary at the office who's been teasing you in the copy room, or that new brunette at the gym that's been heating up the elliptical machine.

As you walk in, the first thing you'll notice is the unmistakable smell of cigar smoke (yes, you can smoke in here) mingling with the smooth ivory-tickling coming from the baby grand in the corner. Slide into one of the cozy suede banquettes, order up a couple of said Pimm's or a Latin Manhattan (rum, vermouth, bitters) and peruse the menu of handmade Dominicans.

Note: a cigar-assisted nightcap is like a professional nightcap.