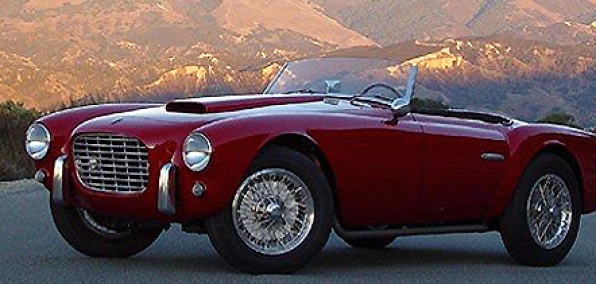 Offbeat private island vacations
aside, sometimes it's nice when the beauty comes to you.
So while you've been more than willing to jaunt off to Pebble Beach for the Concours d'Elegance, it's good to know that for the first time ever, San Francisco is hosting its own version of the fabled car show.
Welcome the
San Francisco
Concours d'Elegance
, a collection (think: millions upon millions of dollars worth) of 200 classic and modern collector's cars from exotics to muscle cars, debuting Sunday in the Presidio.
Since we can all appreciate the inherent beauty of a good body (including that blonde you keep running into at the gym), allow us to stay on track for a second: we're talking white-hot Ferraris and Maseratis, demure Bentleys and Jags and a slew of other chrome marvels—all set out for your viewing pleasure.
Just head over to the grassy area near the Main Post around 11am and watch as some of the original roadsters from the Golden Gate Races parade in and park next to the likes of the 2010 Ferrari 250 or the $1.3 million Bentley GTC Zagato.
Or check out the new Ferrari California Spyder being showcased next to the 1960 version for the first time ever.
And since you can only check out so many Lamborghinis at once, take a break and make your way to the cigar and scotch lounge…
We think that'll give you a second wind.