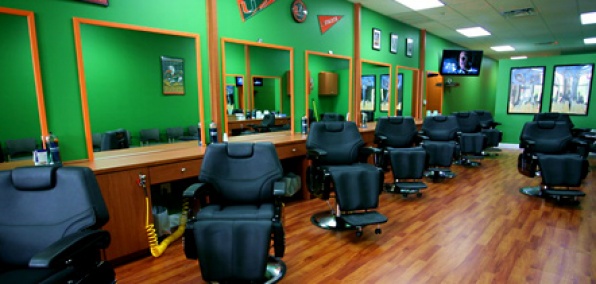 In general, you try to avoid men who point sharp blades at your face.

So you've never really been a "straight-razor guy."

But there's also something intriguingly masculine about leaning back in a leather chair, breathing in the steam of hot towels and succumbing to the allure of a centuries-old grooming tradition…

Here to help you take the straight-razor plunge: 2 Brothers Barber Shop, open now.

Simply walk in to this green-walled joint off Sunset Drive (don't bother with an appointment), settle into one of the ten classically comfortable barber chairs and choose from the comically short menu of services: either a cut, a touch-up (sideburns, neck) or the dangerously intoxicating straight-razor shave. None of them will set you back very much—a shave is merely $5, and a haircut costs you a humble $10.

The only other requirement is that you be prepared to watch a few athletic clashes and have a viewpoint on the Marlins. The owners have apparently never met a piece of Florida sports memorabilia they didn't like, and the place is lovingly tied together with two massive 46-inch flat-screens.

New-school has its advantages, too.