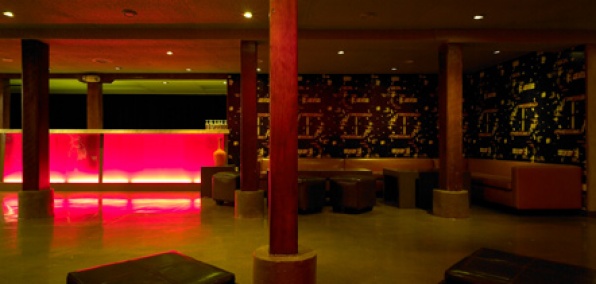 It pays to look beyond the obvious.
Like, for example, when you drop into old favorite
Limon Rotisserie
for a quick bite.
On the surface, it's a casual Peruvian eatery, but if you make your way past the kitchen and down a flight of stairs, things start to get a little darker, a little sexier and the wine starts to flow. And flow...
Say hello to the
Lounge at Limon Rotisserie
, a brand-new lair of an underground wine den and hangout, open now on the weekends for when you're looking for some South American–style debauchery.
This subterranean spot is a supper club meets Studio 54 version of a wine bar, where you can get your ceviche and lomito saltado fix from the restaurant upstairs but in a moodier setting (read: dim lighting and a DJ spinning salsa), then sit back with a bottle of cava or Malbec (or both).
The space is divided into various clusters of leather sofas, ottomans and low cedar tables, and while there are plenty of nooks for covert gatherings of two, find the retro-video-game-looking corner for the best…mood lighting.
The wine list, which focuses heavily on South America and Spain, changes daily; so try not to get too attached to a certain bottle. If you don't see your go-to on the list, chances are they might have one stored in the back, or can recommend something different.
Which is fine as long as it keeps flowing. And flowing…