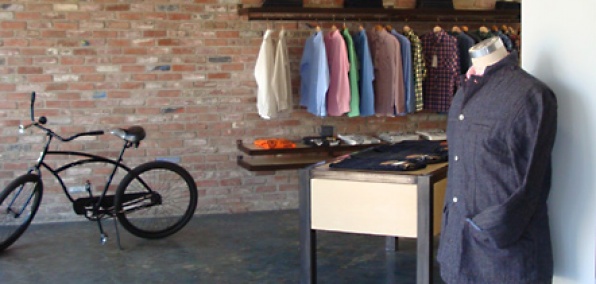 There was a time when all you needed was your favorite shirt and that one pair of jeans.

Or if there wasn't, there should've been. Revisit those days at Craft, a La Cienega shop that'll add some new favorites to your closet.

It's a fuss-free emporium for those moments when quiet sartorial flash is required—which, let's face it, is most of the time. Think weekend-worthy basics you can still wear to the office: plaid button-down shirts, jeans from Kicking Mule Workshop and classic dress shoes by Alden, which has been outfitting men's feet since the '80s—as in the 1880s.

Just one warning: as you'll no doubt notice, the steel, brick and raw-beam space is big, but the stock is small…for now. But come back this fall, and you'll find varsity jackets by Skookum, English-made footwear by up-and-comer Mark McNairy, eyewear by Moscot…and T-shirts by Ed Hardy.

Just kidding about that last one.