Booking a rideshare is always a bit of a gamble.
Despite categories like Comfort and Black, you never know exactly what you'll get.
But when you hail a ride with Uber Balloon, you're guaranteed to get picked up in a hot air balloon.
And there's some comfort in that.
Uber Balloon is a new, limited-time service that's now available in Turkey's UNESCO World Heritage site, Göreme National Park. You can book directly in the app via Uber Reserve, with rides taking place through November 19.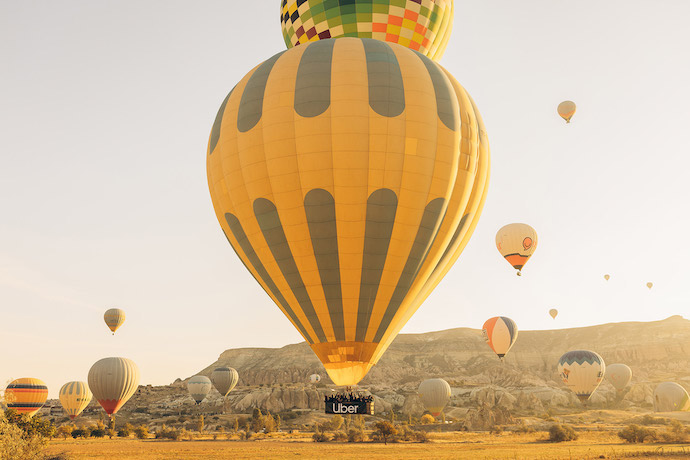 The sunrise hot air balloon trips will depart from Göreme, Cappadocia, taking riders on a 1.5 hour flight through the picturesque park, which is famous for its ethereal "fairy chimneys" and grand architecture carved into the limestone. Dawn looks better from 3,000 feet in the air.
Rides need to be booked at least 12 hours before departure, and when it's go time, your trip will include door-to-door service, with a pickup from your hotel or other location.
The hot air balloon rides are the latest addition to Uber's "Go Anywhere" travel series. This follows the launch of other unique transport modes, including submarines in Australia, boats in Mykonos and sleighs in Lapland.
Each is arguably more fun than a Toyota Sienna.