Imagine a post-apocalyptic desert wasteland.
But, you know, luxurious.
With amenity-packed rooms, a spa, and a rock cave with waterfalls and hot tubs.
Custom sand cruisers take you around the 240-acre property.
This isn't a new interpretation of Mad Max, or a one-percenter's Burning Man experience. It's OutpostX, a new retreat that's located about 90 minutes outside Zion National Park in Utah and is self-described as an "ancient-future hotel" merged with a film set.
That's a lot to unpack. But the gist is that it's a place where you can exchange money for temporary habitation. It's currently taking reservations via Indiegogo, with expectations to begin welcoming guests in September.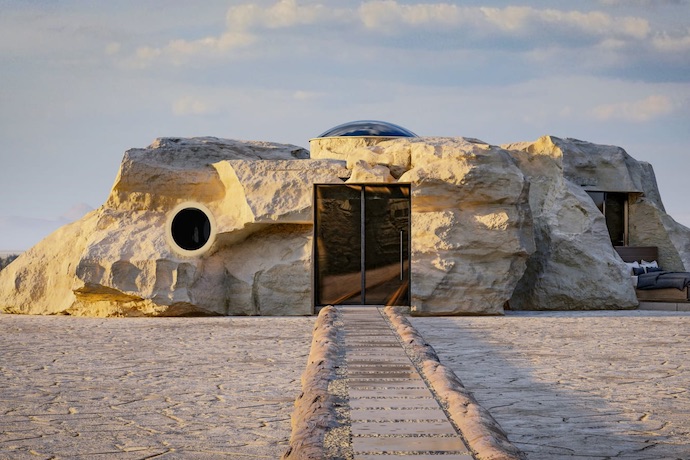 Across those 240 acres, you'll find 10 units covering a few different design concepts. Cave Huts look like actual caves, but inside they've got open floor plans, windows, skylights and beds on sliders that can be brought outside for al fresco sleeping and stargazing. Sky Huts are transparent domes that put you right in the middle of nature, and Zen Huts are elevated Bali-style treehouses with spacious decks and king beds suspended from the ceiling. So, it's not a Marriott.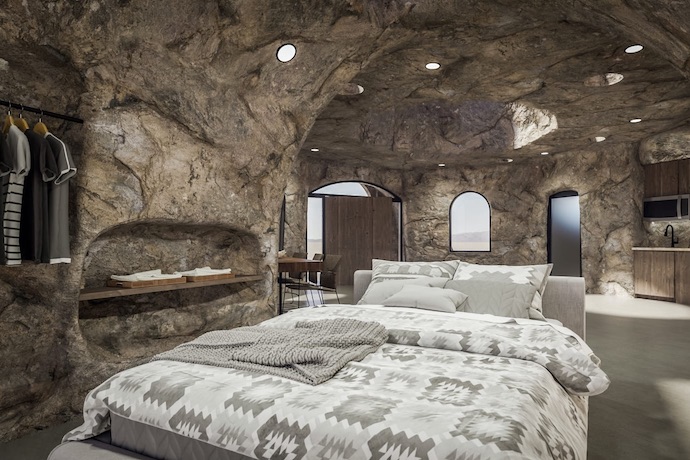 Common spaces include outdoor clay baths, a sauna and communal fire pit. There's no restaurant on the property, but each unit has a kitchenette with a mini fridge, microwave and hot plate. They're also building an earth lodge with a fridge that will be stocked with things like cedar plank salmon, roasted yucca, and DIY chef-designed recipes meant to cook over an open fire.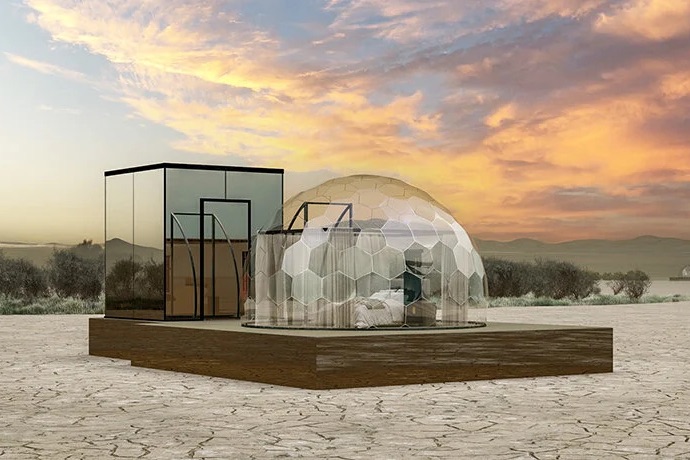 OutpostX is purposely off the grid, and each dwelling is at least 100 feet from the next. If you want to explore the area, you can hop into one of the two-person sand cruisers. The fleet of vehicles looks like it was pulled straight from Star Wars.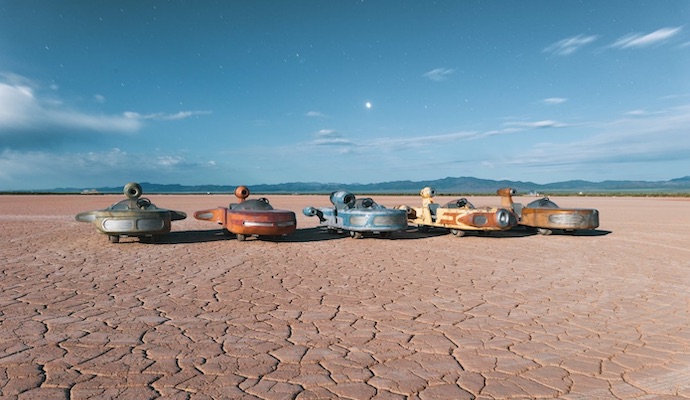 All of the above is just one phase of the plan. The company also hopes to add a 100,000-gallon reservoir and create a lush forest that attracts wildlife. So, that seems like a worthwhile endeavor.
Until then, you'll have to make do with luxe caves, spas and sand cruisers.