If you don't have a liquor brand to your name, are you even a celebrity?
That must be the question driving the latest crop of celebrity-backed spirits, a category that now includes seemingly everyone to ever grace a stage or screen.
Whiskey, tequila, vodka, canned cocktails... they're all fair game. And they're taking up an increasing amount of shelf space. Here are three of the latest celebrity brands to know, coming at you from the McConaugheys, Michael Bublé and Kate Upton.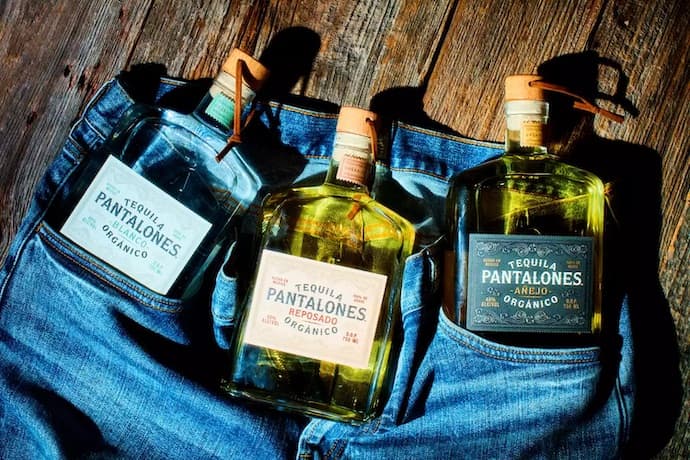 Yep, this tequila is literally called "pants." It's the just-launched brand from Matthew and Camila McConaughey, and the portfolio is comprised of three organic, 100% agave expressions — a blanco, a reposado aged for nine months, and an añejo that spent 15 months in barrels.
Per the McConaugheys: "The world doesn't need another celebrity tequila, but tequila sure could use a kick in the pants. Pantalones Organic Tequila is the best thing we've made with our pants on." Naturally, the marketing features the duo riding motorcycles without their pants on. Heavily pixelated, of course.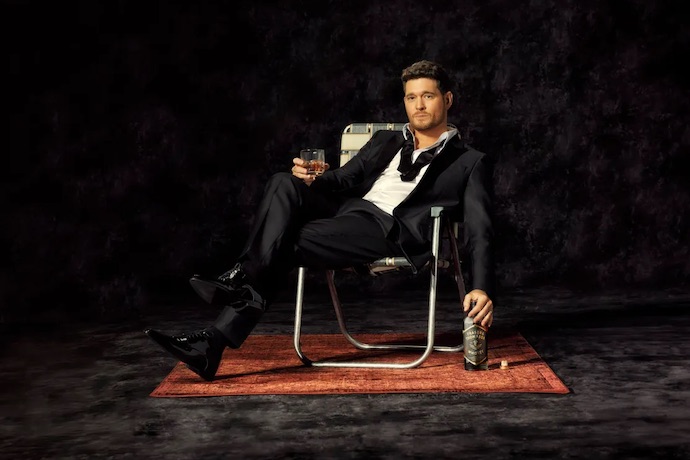 Somewhere between touring and sparkling water ads, Michael Bublé found the time to collaborate on this new whiskey with master distiller and blender Paul Cirka. Fraser & Thompson blends Canadian whiskies with Kentucky bourbon, which happens at Heaven Hill in Bardstown, KY. Cirka selected the aged liquid for blending, and according to the brand, the result is a whiskey with sweet fig and blood orange on the nose, and a subtle finish of caramel, vanilla, and a hint of spice.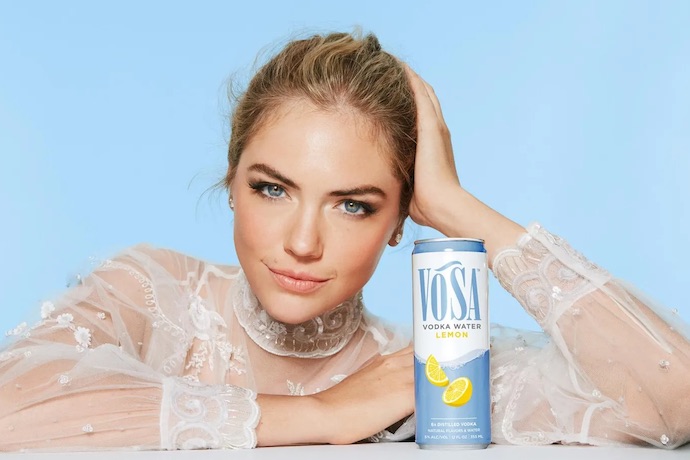 Kate Upton is the face of newly launched Vosa Spirits, a vodka-based canned cocktail. Interestingly, the brand puts out two lines — one that's carbonated and one that's not — in flavors including lemon, pineapple and peach. Both lines begin with six-times distilled vodka, real fruit juice and natural flavors, and neither contains preservatives or artificial sweeteners.