Two important rules to live by:
1. You do not talk about fight club.
2. You always — and we mean always — talk about pasta club.
How else will people know that the Sfoglini Pasta Club just launched and is an easy way to give someone including but not limited to yourself regular pasta shipments, thereby improving their lives via noodles and sauce?
We knew you'd see it our way.
Sfoglini is an artisan pasta maker based in New York's Hudson Valley, where they use regional ingredients combined with traditional Italian techniques. You might know these guys for their unique pasta shapes, like cascatelli and quattrotini, which are prized for their texture and sauce adherence capabilities. Right... they take pasta seriously.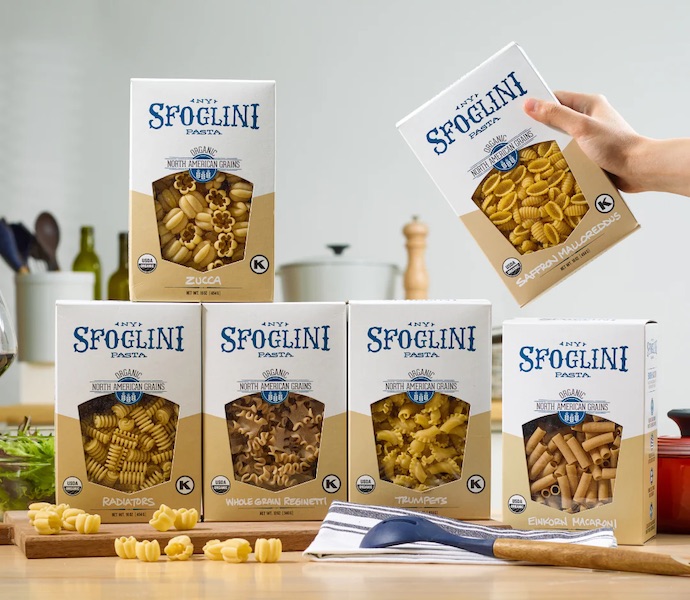 The Pasta Club offers quarterly shipments of six different pastas — three boxes of semolina pasta and three boxes of specialty pastas featuring unique grains, flavors and limited-edition products. Each box also includes chef-created recipes, so you'll get inspiration for how to cook your new bounty. Subscriptions are available for the half year (12 pastas total) or the full year (24 pastas total).
Obviously this is a good gift. But it's also a solid way to ensure you've always got a ready supply of pasta on hand.
And that's important when you're hungry on a weeknight with nothing but tomato paste and an onion in the pantry.