If you're wearing a shirt made of wood, it's possible you're advertising a local business on a sandwich board.
Or maybe you're donning a barrel because it's the late 1800s and you lost everything prospecting for gold.
But we like to think it's because you just heard about Vollebak's new wooden T-shirt, which is the first torso cover to be built and dyed with wood.
Vollebak is the enterprising team behind the Apocalypse Jacket and a shirt made from literal garbage. They've also made shirts from plants and algae, nettles, blueberries and turnips, and made hoodies and sweatpants from raw hemp. So, this isn't their first rodeo with unconventional clothing.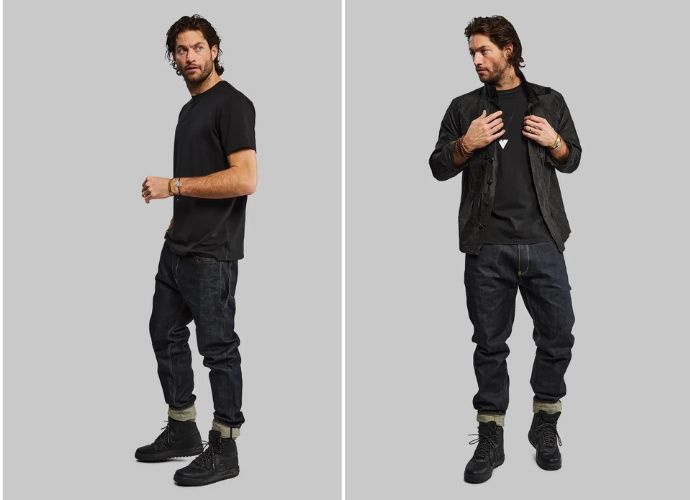 To make the aptly titled Wooden T-Shirt, Vollebak sourced eucalyptus wood pulp from sustainably managed forests. They combined that with seaweed found in Iceland's North Atlantic Fjords, plus a touch of fully compostable stretch fibers for added comfort.
The shirt is currently available in one color: black. But the black isn't made from traditional black pigment, which is derived from petroleum. Instead, it's made from wood waste byproducts pulled from the lumber, paper and flooring industries, which are turned into a carbon negative black ink.
Importantly, the wooden shirt doesn't feel like wood on your person. It's soft and comfortable, with a great weight, and it wears just like a regular T-shirt.
So, you don't need to worry about splinters.